Trading Options in Turbulent Markets (Enjoy Free BONUS Scalper Forex Samurai)



Click to enlarge

Price:

$53

$16

Availability:
In Stock
Model:
TC020wsctnt
Manufacturer:
Missionforex
Average Rating:




Trading Options in Turbulent Markets: Master Uncertainty through Active Volatility Management
Top options expert Larry Shover returns to discuss how to interpret, and profit from, market volatility
Trading Options in Turbulent Markets, Second Edition skillfully explains the intricacies of options volatility and shows you how to use options to cope, and profit from, market turbulence. Throughout this new edition, options expert Larry Shover reveals how to use historical volatility to predict future volatility for a security and addresses how you can utilize that knowledge to make better trading decisions.
Along the way, he also defines the so-called Greeks—delta, vega, theta, and gamma—and explains what drives their values and their relationship to historic and implied volatility. Shover then provides effective strategies for trading options contracts in uncertain times, addressing the decision-making process and how to trade objectively in the face of unpredictable and irrational market moves.
Includes a new chapter of the VIX, more advanced material on volatility suitable for institutional or intermediate options trader, and additional volatility-based strategies

Answers complex questions such as: How does a trader know when to tolerate risk and How does a successful trader respond to adversity?

Provides a different perspective on a variety of options strategies, including covered calls, naked and married puts, collars, straddles, vertical spreads, calendar spreads, butterflies, condors, and more
As volatility becomes a greater focus of traders and investors, Trading Options in Turbulent Markets, Second Edition will become an important resource for in-depth insights, practical advice, and profitable strategies.
---
Scalper Forex Samurai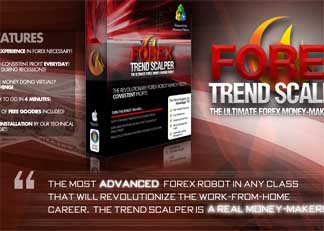 How an "Average Joe" Discovered the Secret to Shoveling Massive Forex Profits Directly Into His Bank Account... Without Lifting a Finger!By Desperately Trying to "Crack" the Forex Code.I Almost Lost Everything I Held Dear... ...And I Didn't Even Make a Single Losing Trade!

In fact... I didn't make any trades at all.
Maybe you've been there...
Paralyzed by the fear of losing what little money you have to invest... knowing that if things go wrong it could take you months... even years to recover.
You endlessly research the forex market... digesting confusing and misleading information... hoping to stumble across the magic bullet that will reveal how to pull money out of the market hand-over-fist.
But the more forex information you read... the more confused you become.
Pretty soon... you get desperate... wondering if there's a light at the end of the forex tunnel.You keep pushing through the sea of overwhelming and bewildering information... spending more and more time at the computer and away from my family...... hoping the "light bulb moment" you desperately need
is just around the corner.
Heck... maybe you're starting to doubt myself... wondering if you're really cut out to be a successful forex trader.Maybe you're even beginning to sink into the pit of despair... figuring that "average Joe's" like us just aren't "supposed" to live a life of care-free luxury.
I know I was.
But in the blink of an eye... the thought of busting my butt for the rest of my life and having nothing to show for it faded into the background.
The stress of unpaid bills... the intense frustration of the forex market... and the sleepless nights all took a back seat.I'll fill you in on that life-changing event in just a moment.But first... I want to let you in on...
The Secret FX Strategy the Wall St Weasels Aren't Telling You That Practically Guarantees Massive Wealth...
Forex Trading Scalper: 170 Winning Trades In A Row
98.66% Win Rate - Only 10 Losing Trades In Sixteen Months
But as I now know... there is a way to trade that has almost no risk... and allows you to get your profits back on the very same day.The forex gurus call it "scalping"... and to them... it's small potatoes.After all... It can take a lot of trades to make the same amount of money they do on one roll of the dice... even if the process IS practically risk-free.But I'll bet that even the FX fat cats would do a double-take if they had their chance to get their greedy mitts on the market-busting tool you're about to have exclusive access to.

The turbo-powered engine that automates the entire wealth-building process... enabling you to make more profitable trades in a day than a single human ever could... dutifully slinging sacks of risk-free cash into your bank account on complete auto-pilot
---
Delivery to your PayPal email address within 24 Hours of payment confirmation.
Completing units:
Trading Options in Turbulent Markets

BONUS Scalper Forex Samurai
Market Sales Price: $422 ,but we sell lot more lower than that to share the opportunity with you!
---
Serving Professional Traders Since 2008
Once purchased I will email you the files within 20 minutes and not more than 48 hours to your email, if there a delay, please be patience receiving your files
Write Review
Your Name:
Your Review:
Note:

HTML is not translated!
Rating:
Bad
Good
Enter the code in the box below:
There are no additional images for this product.