Latest forex system Rover North



Click to enlarge

Price:

$161

$17

Availability:
In Stock
Model:
103
Manufacturer:
Missionforex
Average Rating:
Not Rated



http://www.rovernorthforexsystem.com/
Full unlimited working version
Forex Trading System...After
Winning The Biggest Forex Trading
Competition In The World"
Meet Rover North…
This is the story of one of the most talented traders of the last decade. You might think there is nothing special about that….but you would be wrong.

Once you learn how Rover North started his trading career, and what he had to overcome, you will be impressed AND realise, that if he can do it, you can too.

First Watch This Video And See For Yourself What You Need To
Do To Trade This System – It's 30 Seconds Long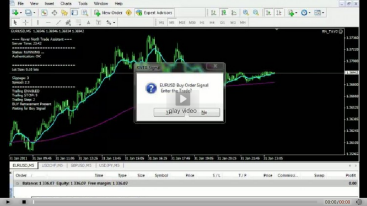 As you can see from the video, all you will ever need to trade this system is the ability to click Yes or No. The Rover North Forex System has been automated to the point where you just need to click a button.
You still get full disclosure…..

Even though there is an automated version of the system for you to plug in and play, you still get every detail of his system that has been painstakingly written down in a step-by-step guide.

This is not a "blackbox" system where you never get to see how it works, or some code that is encrypted so you can never have a chance to test for yourself – there is full disclosure.
Think about this?

Very shortly, you could be trading one of the most successful Forex systems of all time. That is no boastful claim, and I will tell you why in a minute.
Most Manual Trading Systems &
Trading Robots Don't Work
The problem is that marketers are getting better at selling Forex products that don't work. It's not just the cost of the product that's a problem, it's the wasted time and even more serious, the wasted money in your account.
Have A Look At The List Below Of My Top 6 Favourite Reasons
Why Most Trading Systems Will Never Make A Dime!
The Trader or marketer does everything on the sales page but show you real proof. There testimonials is normally a great video, great graphics and even some dubious testimonial of how great the system is…

but you never get the meat and potatoes.

You never get to login to their account and see for yourself.
The system was never traded on a Real Money Live Account. It doesn't matter how you cut it.

You can either walk the walk or you can't.

Virtually every marketer trying to pitch his system or trading robot couldn't show you his live account! Why do you think that is?
The system was thrown together by a marketer or a programmer that knows NOTHING about trading.

Designing a system that makes a profit consistently takes hundreds and hundreds of hours of testing and observation, yet you see systems and trading robots for sale every day.

Common sense tells you that is simply not possible.
Boom! The company goes bust and is nowhere to be found a month after you got the material. Bye bye! This happens a lot more than you think. Someone takes a chance and tries to sell something that doesn't work or they ripped off from someone else's website.

As soon as word spreads, they disappear like a thief in the night.



Support questions about the system are answered by outsourced cubicle jockeys that couldn't tell you what a PIP is even if their lives depended on it. Nothing frustrates me more than asking for help and

someone sends you a canned response that has nothing to do with your question.
The system is designed by a trader with very little experience, or even worse, a marketer who hired someone to ghost write the product for them.

There's no real trader behind most products today

and it makes me angry when I see how some unethical marketers try and take advantage of the innocent.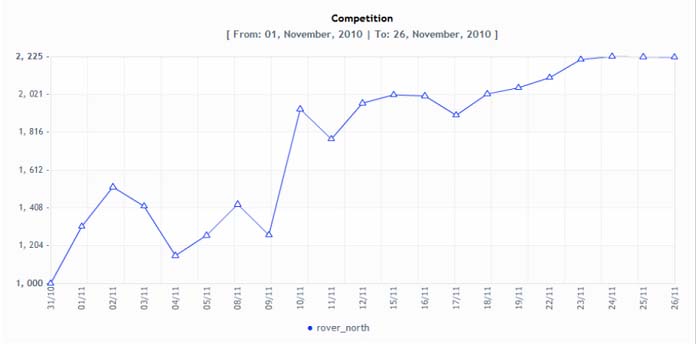 BONUS 1:

Cloud Charts: Trading Success with the Ichimoku Technique
David Beckett Linton | Updata Plc | 2011-03-12 | 240 pages | English | PDF
David Linton's Cloud Charts provides a good introduction for new traders seeking to learn more about Ichimoku (or Cloud Charts).

It is divided into 3 sections with a total of 16 chapters.

The first section (comprising of 7 chapters) deals with general Technical Analysis

The second section (comprising of 5 chapters) introduces the reader to Ichimoku

The last section (comprising of 3 chapters) discuss more about Advanced Cloud Chart Techniques.

For the experienced traders, it is possible to skip the first 7 chapters and head straight to the second section where it introduces the Ichimoku indicators, the constructions of the chart and the various signals for trading.
BONUS 2:

---
Delivery to your PayPal email address within 24 Hours of payment confirmation.
Completing units:
Latest forex system Rover North
Market Sales Price: $299
you can refer here as download option HOW TO DOWNLOAD THE PRODUCT
---
Serving Professional Traders Since 2008
Once purchased I will email you the files within 20 minutes and not more than 48 hours to your email, if there a delay, please be patience receiving your files
Write Review
Your Name:
Your Review:
Note:

HTML is not translated!
Rating:
Bad
Good
Enter the code in the box below:
There are no additional images for this product.