Fractal alerts indicator Dashboard 3.0(Enjoy Free BONUS)Tactical trend trading strategies



Click to enlarge

Price:

$97

$29

Availability:
In Stock
Model:
TC020wsctnt
Manufacturer:
Missionforex
Average Rating:



Pipware Dashboard 3.0

Detail setup manual for windows and MAC OSX, indicator and template will be send to you after paypal verification
In currency trading world, nowadays, more and more traders are turning to Forex auto trading robots for making money.

There are many advantages of using these automated softwares compared to manual trading.

Anyone who wants to earn a sustainable income from the Forex markets,

but don't want to spend all their time in front of the computer monitor needs the use of automated trading softwares.

One of effective robots is MetaTrader.


MetaTrader, also known as MT, is an electronic trading platform widely used by online retail foreign exchange speculative traders.

It was developed by MetaQuotes Software and released in 2005.

The software is licensed to foreign exchange brokers who provide the software to their clients.

The software consists of both a client and server component.

The server component is run by the broker and the client software is provided to the broker's customers,

who use it to see live streaming prices and charts, to place orders, and to manage their accounts.

With MetaTrader trading software you will find everything that is necessary to become an interactive broker on the

financial markets. Powerful and flexible back-office, modern front-end with advanced trading system,

technical and fundamental analysis, automated trading (algorithmic trading) and mobile trading.

Use MetaTrader to offer your traders one of the best Forex trading software.

---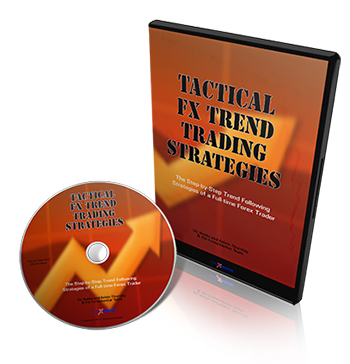 Tactical trend trading strategies

In addition to this, we have some other things we are going to include with the course:
BONUS #1:

Sample trades will continue to be recorded and uploaded to the online version of the course, for the next few months. This will ensure that, through lots of repetition, the methodology will become very clear and easy to implement

BONUS #2:

My course on Support/Resistance will be included with this course. This course had a big effect on Kelvin's trading.

BONUS #3:

A free follow up webinar in about a months time, where Kelvin and I will be on line with you to answer any questions you may have. This Q and A webinar will be recorded and we will add it to the online version



Another interesting fact you will hear about Kelvin is his great understanding of odds and probabilities. At the age of just 13 years old, Kelvin learned about horse betting from one of the most successful bettors of the time. He took Kelvin under his wing and taught him some valuable lessons that were a key factor in shaping Kelvin's success. To this day, Kelvin still successfully bets on horse races.You will hear Kelvin talk about this person who mentored him, as well as other people who had a big influence on him. It's a cool story, and I think you will really love it.
Kelvin's approach flat out works! I hope you will take advantage of this rare opportunity to learn from someone that has proven beyond a shadow of a doubt that it is possible to attain consistent profitability by applying simple and time tested techniques.
---
Completing units:
Fractal alerts indicator Dashboard 3.0
Tactical trend trading strategies
Market Sales Price: $199,but we sell lot more lower than that to share the opportunity with you!
---
Serving Professional Traders Since 2008
Once purchased I will email you the files within 20 minutes and not more than 48 hours to your email, if there a delay, please be patience receiving your files
Write Review
Your Name:
Your Review:
Note:

HTML is not translated!
Rating:
Bad
Good
Enter the code in the box below:
There are no additional images for this product.